press release

CPI welcomes PHE commissioners and directors working visit
Rumbai, June 10, 2021 – PT Chevron Pacific Indonesia (CPI) today welcomed the commissioners and directors of PT Pertamina Hulu Energi (PHE) in a field visit to the operating areas in Rumbai and Minas, Wednesday (9/6). This visit is part of the process of Rokan Block handover.
Board of commissioners who attended were PHE President Commissioner Rinaldi Firmansyah and PHE commissioners Tumpak Simanjuntak and Fadli Rahman. Also the board of directors including Director of Human Capital and Business Support of PHE Oto Gurnita and President Director of PT Pertamina Hulu Rokan (PHR) Jaffee A. Suardin. A number of leaders from various fields in PHE and PHR environments also participated in this visit. The group was also accompanied by SKK Migas Sumbagut Representative Head Rikky Rahmat Firdaus and welcomed by CPI management, led by IBU Managing Director & President Director CPI Albert Simanjuntak.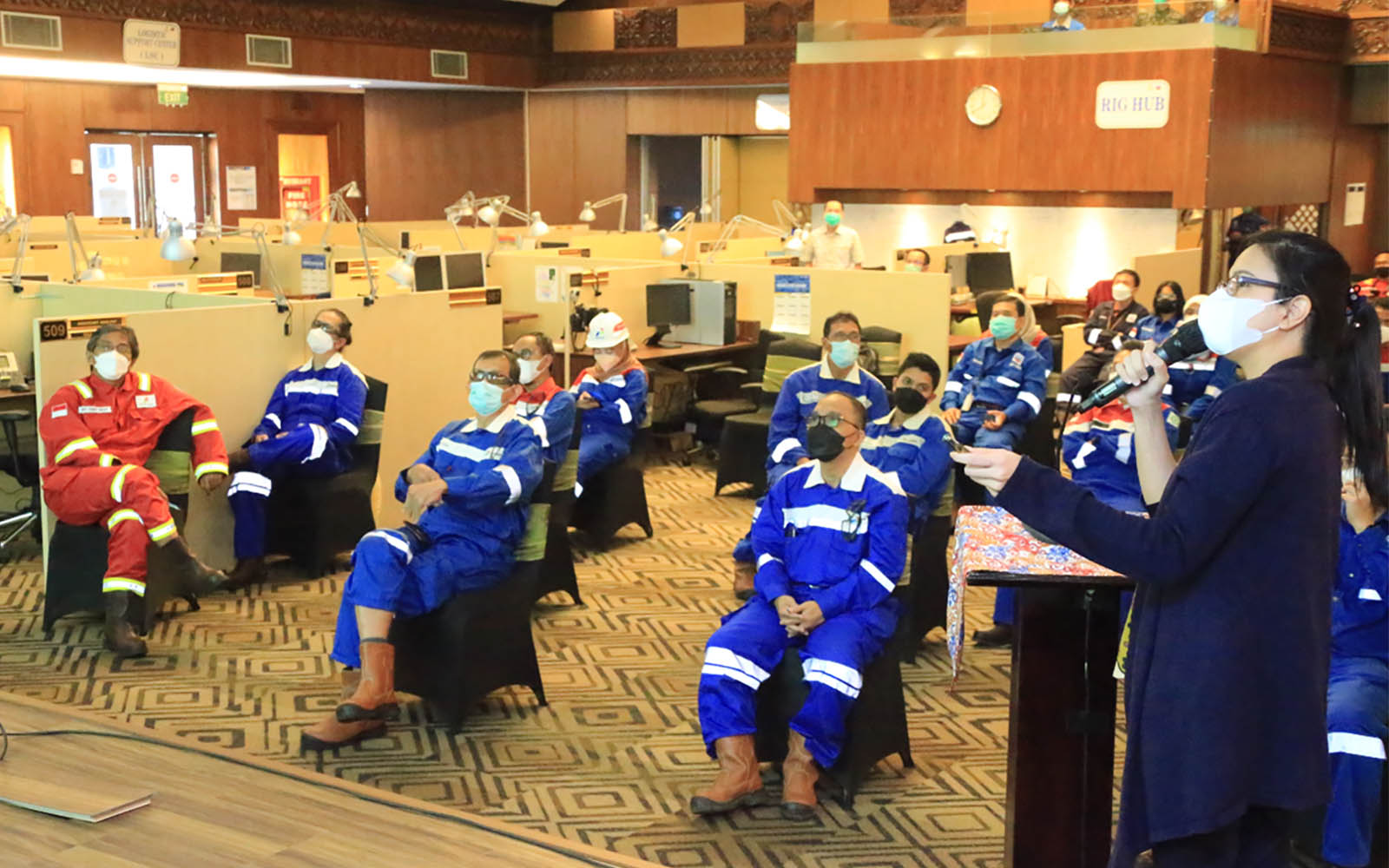 Head of SKK Migas Representative of Sumbagut Rikky Rahmat Firdaus said that in addition to a working visit to Rokan Block, the purpose of PHR President Director's visit to Pekanbaru was also to introduce President Commissioner and Board of Commissioners to the Governor of Riau and CPI management representative and workers. "In managing the Rokan Block, SKK Migas continues to strive to control the transition process between CPI and PHR to ensure that it can run safely, smoothly and without any obstacles", said Rikky.
"The visit went safely and was very productive. We shared various technological efforts and breakthroughs made by CPI employees in optimizing production and running oil and gas operations efficiently and considering environmental protection factors,'' said Albert Simanjuntak.
In this event, the group visited several company facilities such as Integrated Optimization Decision Support Centre (IODSC) and Gathering Station 2 Minas. IODSC facilities are an integrated optimization center to achieve value optimization across all elements of upstream oil and gas operations, improving safety, productivity, energy efficiency, cost savings, and improving the quality and speed of decision making.
While listening to the IODSC presentation, PHE President Commissioner Rinaldi Firmansyah was impressed by the artificial intelligence technology built and used by CPI employees in improving the efficiency and effectiveness of decision making for oil and gas operations in Rokan Block, which could ultimately reduce the potential loss of oil production and improve operational reliability. "IODSC technology used in Rokan Block is very impressive and has high value. This technology can be applied to all Pertamina operations in Indonesia and abroad because it can reduce the potential loss of oil and gas production," said Rinaldi Firmansyah.
This visit also discussed several other important topics such as drilling process to increase oil and gas productivity in Rokan Block, as well as discussions related to information technology facilities that will be used by PHR after the transition in next August.