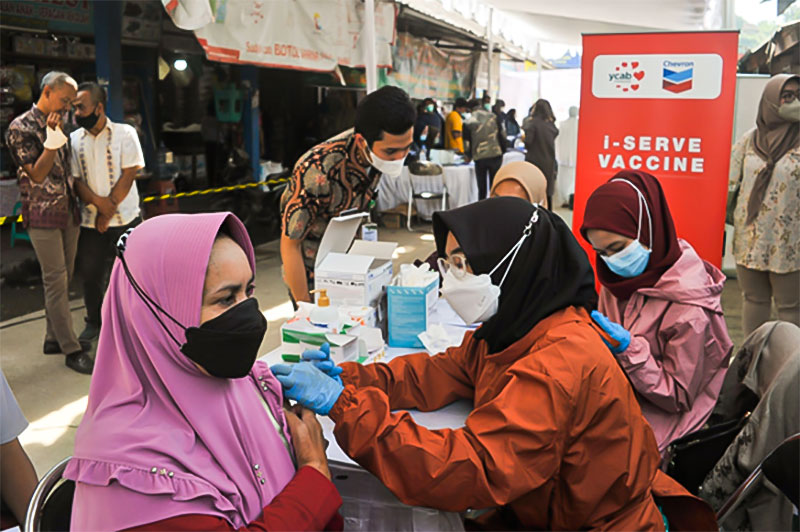 i-SERVE vaccine program
In Indonesia, Chevron supports YCAB Foundation, an organization dedicated to breaking the cycle of poverty through education and innovative financing. Since December 2021, Chevron Pacific Indonesia and YCAB Foundation collaboratively held a two-month mass vaccination program to administer COVID-19 vaccines to residents of West Java, an Indonesian province where vaccinations had previously lagged. Outreach emphasized reaching vulnerable groups and those with disabilities. In addition, Chevron cooperated with the Health Crisis Center of the Ministry of Health to lease a secure warehouse in Jakarta to store COVID-19 donations and equipment. We also funded training for the Ministry of Health's staff on warehouse management.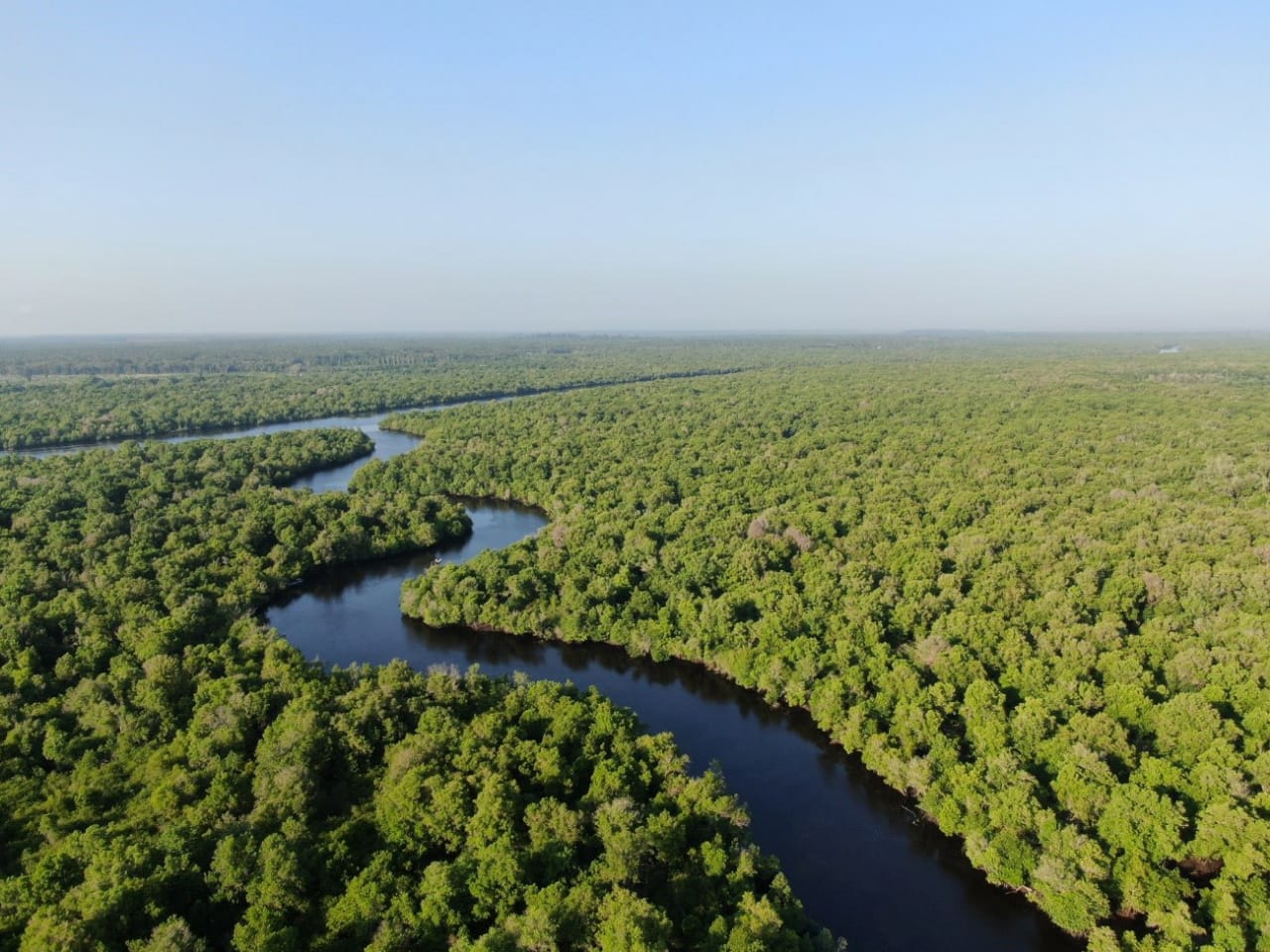 mangrove ecosystem restoration alliance (MERA)
Since 2018, Chevron and a consortium of industry partners have supported the Mangrove Ecosystem Restoration Alliance (MERA) program at the Muara Angke Wildlife Reserve in Jakarta, Indonesia. The five-year program by The Nature Conservancy and its local Indonesian affiliate Yayasan Konservasi Alam Nusantara is a collaboration with the Jakarta Natural Resources Conservation Center – Ministry of Environment and Forestry. Now at the project's halfway mark, the MERA program is about to open Jakarta's first ever center for mangrove education to help build public awareness about mangrove ecosystem conservation.