In Indonesia, we promote healthy communities and improve access to health care in the communities where we operate. We run several programs to promote access to basic human needs, including our partnership with the Global Fund to fight AIDS, tuberculosis and malaria.
clean water for life
To help meet community needs near our operations, PT. Chevron Pacific Indonesia (PT CPI) continues to launch clean water and sanitation programs to benefit the more than 5,400 households in 10 drought-prone areas of Riau Province.
East Minas village is the site of our latest clean water access program. Together with SKK Migas, we help provide for the daily needs of 200 Lukut villagers from a well 118 meters (387 feet) deep with a 30,000-liter (7,925-gallon) collection tank. In addition, through communal work (gotong royong) with Indonesia National Soldier, or Tentara Nasional Indonesia (TNI), PT CPI promotes effective handwashing and personal hygiene to prevent the spread of COVID-19.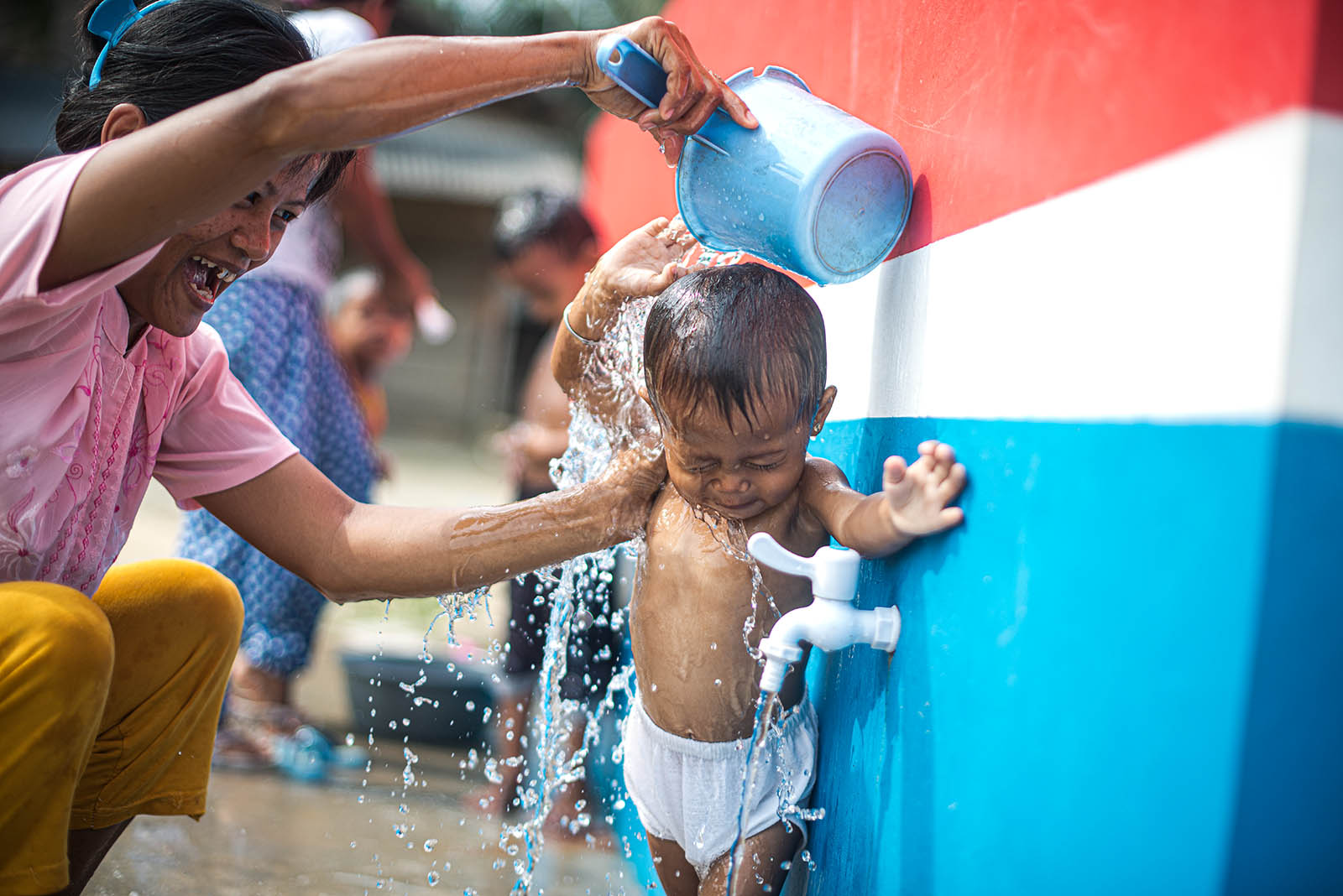 improving health care
We support maternal and child health programs to keep mothers and babies healthy. In Minas and Penajam Paser Utara, we have worked together with our partners to substantially improve the health of pregnant women, postpartum women and their infants by enhancing the community capacity and access to better quality maternal and newborn health services.
Chevron has worked with local governments and organizations to help midwives and volunteers in ten villages in Riau and East Kalimantan to prepare for childbirth and newborn complications through the Desa Siaga initative. Desa Siaga, meaning "Alert Village," advocates that everyone should take a part in helping save mothers' lives. Overall, we have trained approximately 47 midwives and reached more than 20,600 indirect beneficiaries. Additionally, we have recently offered capacity building and training to 57 cadres of local community health cares in both provinces. This program has benefited more than 6,840 women and children.
We partnered with Dompet Dhuafa, a non-profit organization, on a Clean Water Sanitation program. The program aims to provide clean water and sanitation facilities and offer community health education for more than 16,000 people (4,000 households) in Riau and East Kalimantan.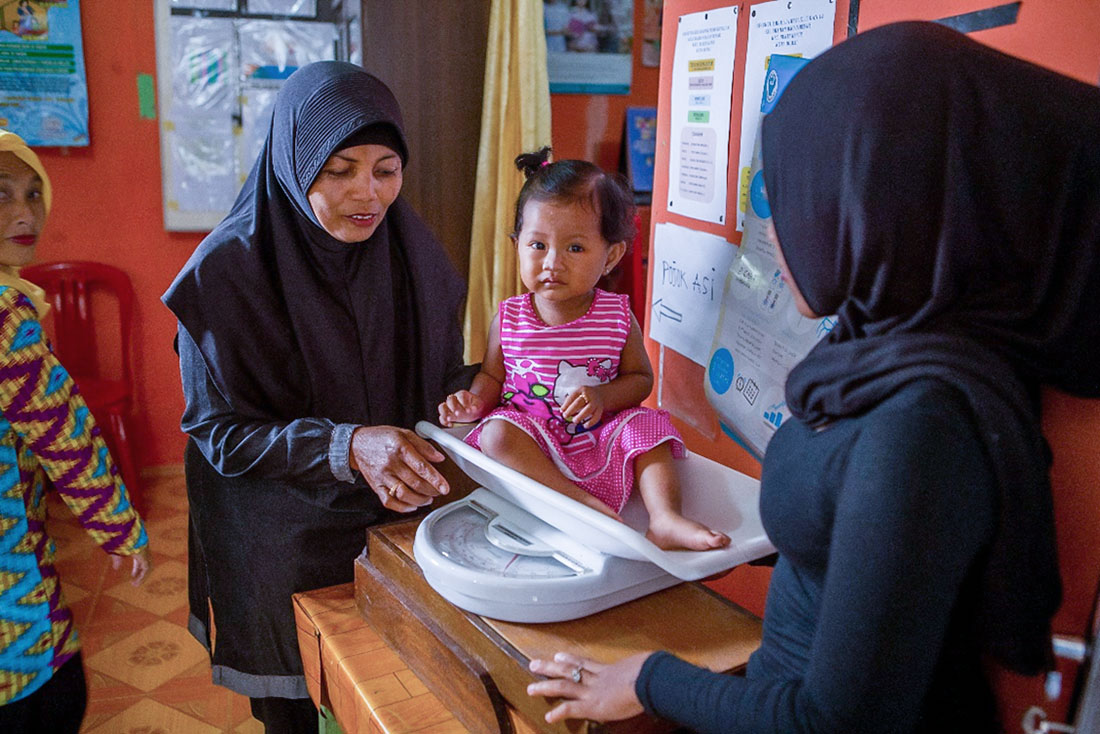 combating HIV and AIDS
We play an active role in combating HIV and AIDS in Indonesia through education, initiatives and local programs aimed at our employees and their families, as well as the communities where we operate. We support comprehensive awareness, prevention, voluntary testing and counseling services, treatment and an anti-discrimination approach for all our employees and their family members. We also collaborate with local and non-governmental organizations to organize and participate in HIV and AIDS prevention and awareness campaigns for surrounding communities throughout our operations in Riau, East Kalimantan and Jakarta.