Chevron has supported response, relief and recovery efforts after natural disasters in Indonesia. These are some examples of how our local partnerships have helped to restore access to health care and basic human needs, as well as implementing efforts for lasting recovery.
building health clinics in west nusa tenggara and central sulawesi
earthquake and tsunami recovery
With financial contributions from Chevron employees and matching funds from the company, two health clinics have been established as part of the recovery efforts after Indonesia's 2018 earthquake and tsunami disaster.
Operating since the summer of 2020, the clinics are known as Pustu Plus, the abbreviated term for Puskesmas Pembantu (Pustu) Plus, or Supplementary Public Healthcare Plus.
One Pustu Plus is based in Lombok's Medana Village in West Nusa Tenggara Province, and the other is based in Sigi's Beka Village in Central Sulawesi Province. Each is the first integrated health center to serve the province with an attending doctor, nurse, midwife, medic and staff in one location.
Chevron's implementation partners are Dhuafa Wallet, or Dompet Dhuafa (DD), in West Nusa Tenggara and Indonesia Muslim Humanity Foundation, or Yayasan Kemanusiaan Muslim Indonesia (YKMI) in Central Sulawesi. The buildings were constructed according to safety standards and designed to be earthquake-resistant and accessible to people with disabilities.
After the 2018 earthquake, Chevron also supplied immediate aid to Central Sulawesi through the nonprofits Mercy Corps, Save the Children and Quick Act Respond, or Aksi Cepat Tanggap (ACT). The aid provided ready-to-eat food for refugees, medicine, medical care and access to clean water.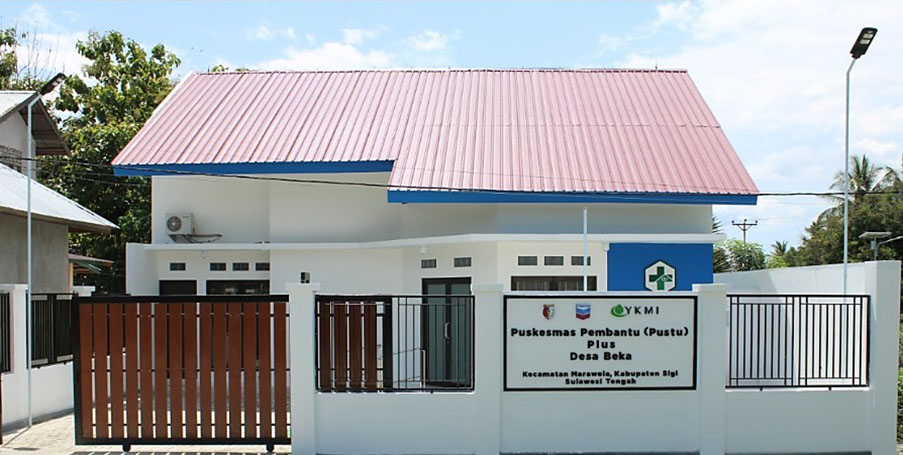 shaping Aceh future of development
In response to the earthquake and tsunami disasters that affected the northern part of Sumatra in 2004, in partnership with the Government of Aceh and various partners, we contributed approximately $15 million for immediate relief and long-term rehabilitation program. We also supported the Business Startup Establishment project, which successfully created 6,000 jobs.
Education and training are central to building capacity and sustaining long-term economic development in tsunami-affected areas. Chevron and its partners have invested in several focused education and vocational training projects to address both immediate and longer-term needs, including the founding of a polytechnic school, the Politeknik Aceh.
A joint initiative of Chevron, the United States Agency for International Development, and the Aceh-Nias Reconstruction and Rehabilitation Agency, Politeknik Aceh opened its doors to students for the first time in 2008. The 9,000 square meters, 450-student facility was officially opened on February 23, 2009, by then Indonesian President Susilo Bambang Yudhoyono. Politeknik Aceh offers degrees in mechatronics, information technology, industrial electronics and accounting. More than 923 students have graduated from the Politeknik Aceh.
Chevron has spent approximately $6 million on the polytechnic, fully funding the construction of the facility. We contributed a total of $14.7 million for disaster recovery, which included the funding for the polytechnic and roughly $9 million to support long-term economic development and sustainable-growth initiatives. In addition, we were able to secure $15 million in partner funding. For instance, we partnered with the Indonesian Red Cross to provide organizational and human-capacity building for medical staff; with JHPIEGO to provide midwifery training in a cluster of villages in Aceh Besar; and with the Indonesia Heritage Foundation to provide teacher training and to open 30 new preschools in Aceh.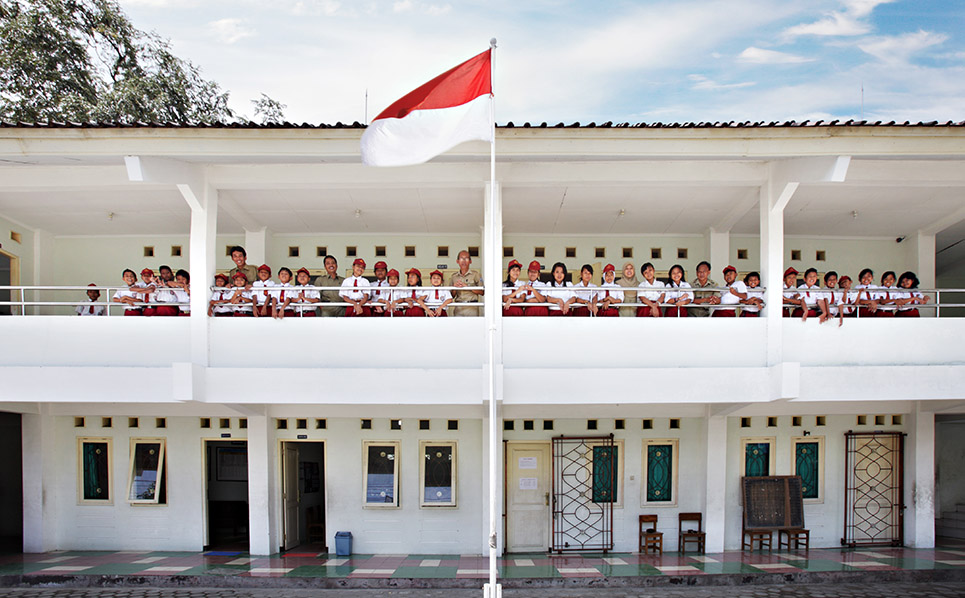 chevron earthquake recovery initiative (CERI)
We also provided immediate aid and recovery support in the aftermath of the earthquakes in West Sumatra and West Java in 2009. We established the Chevron Earthquake Recovery Initiative, a $1.8 million school rehabilitation program that helped rebuild severely damaged schools.